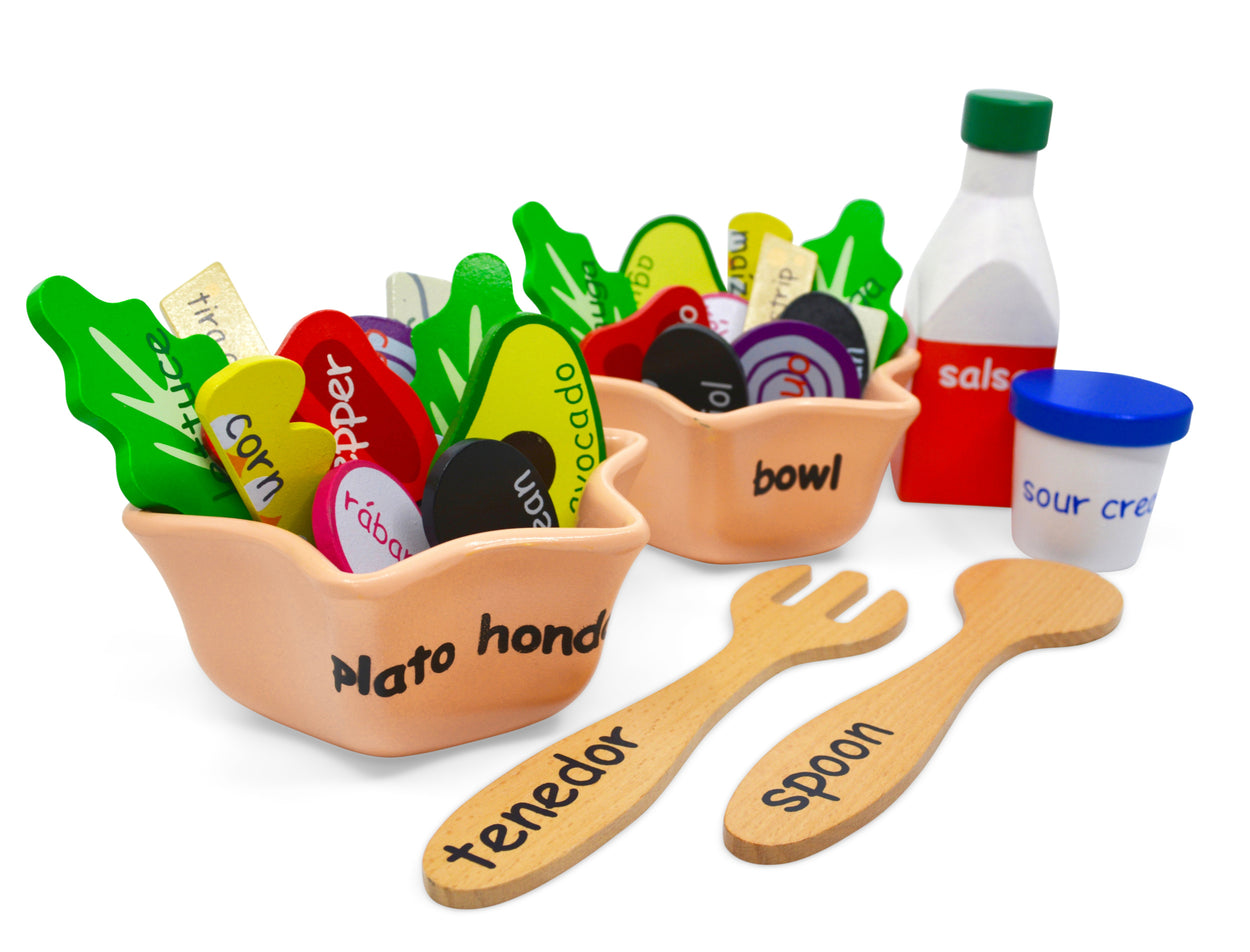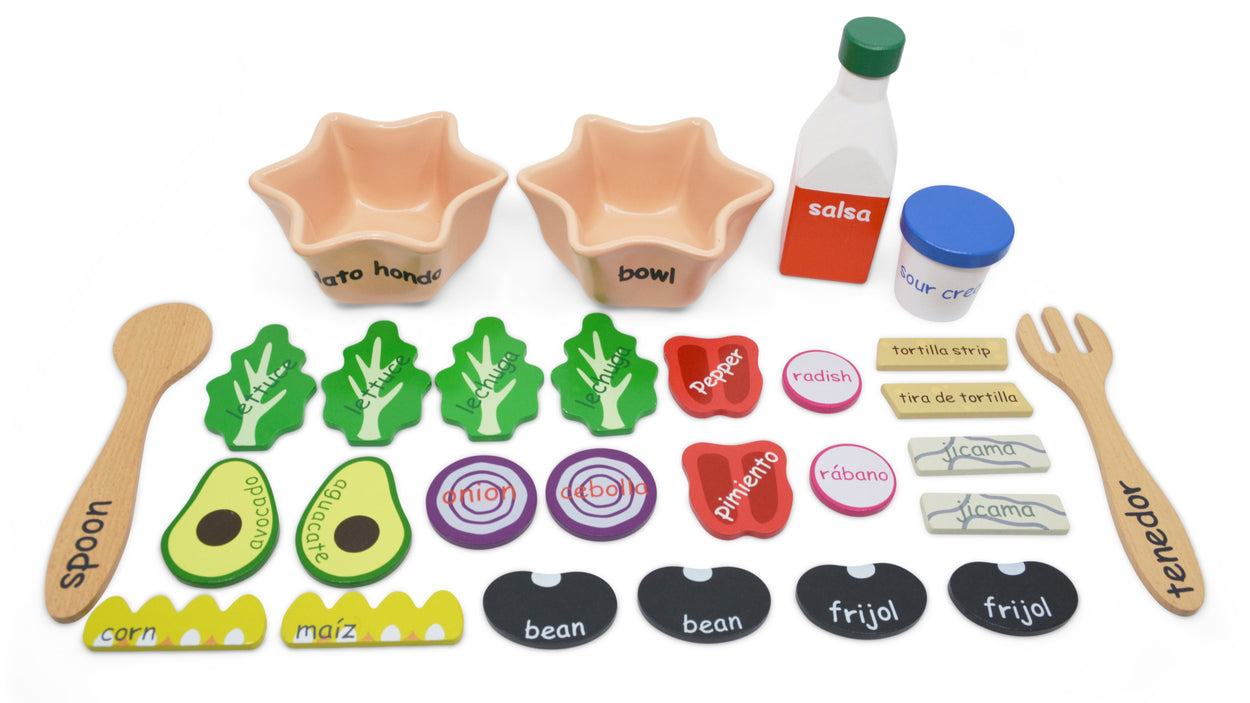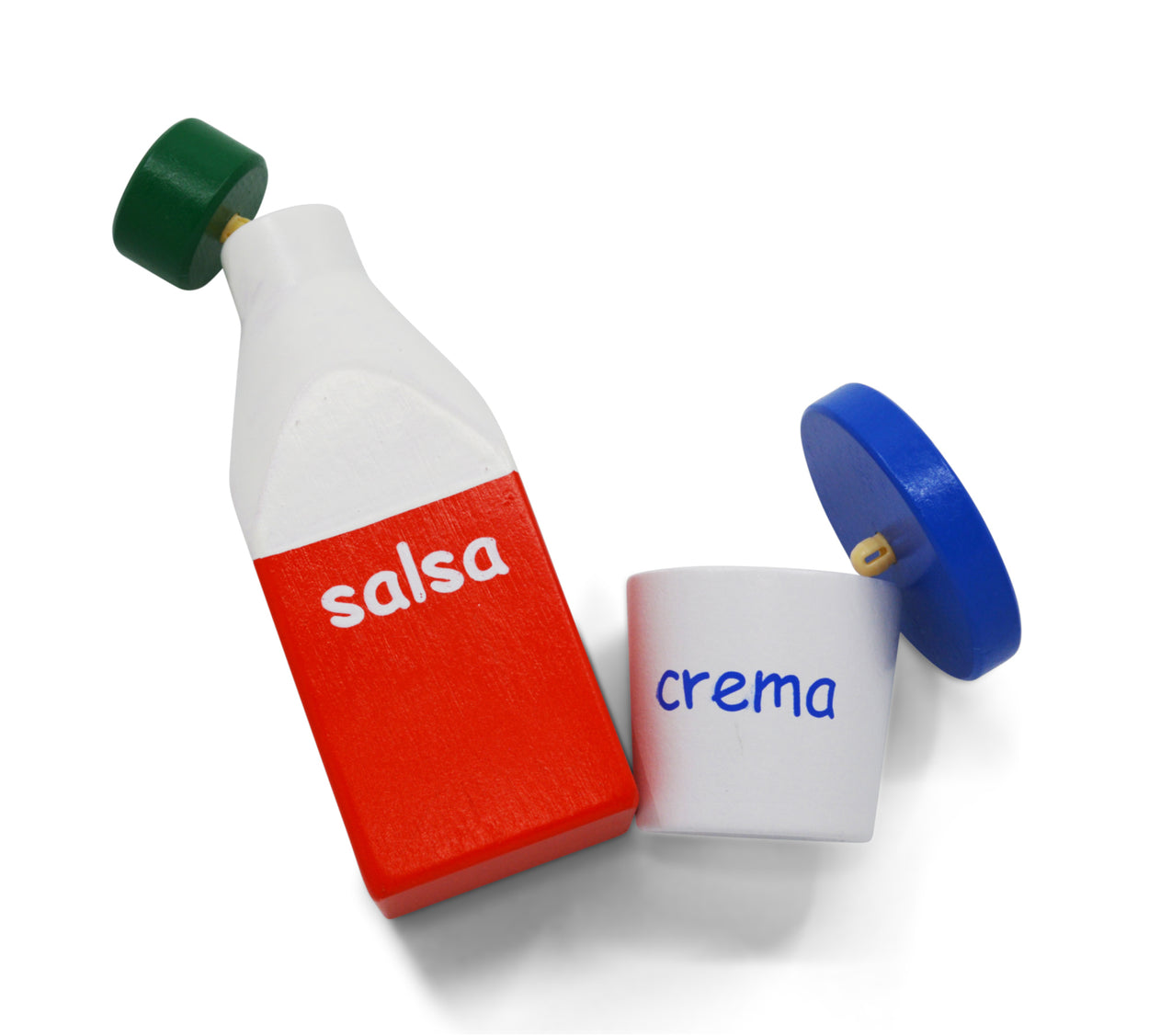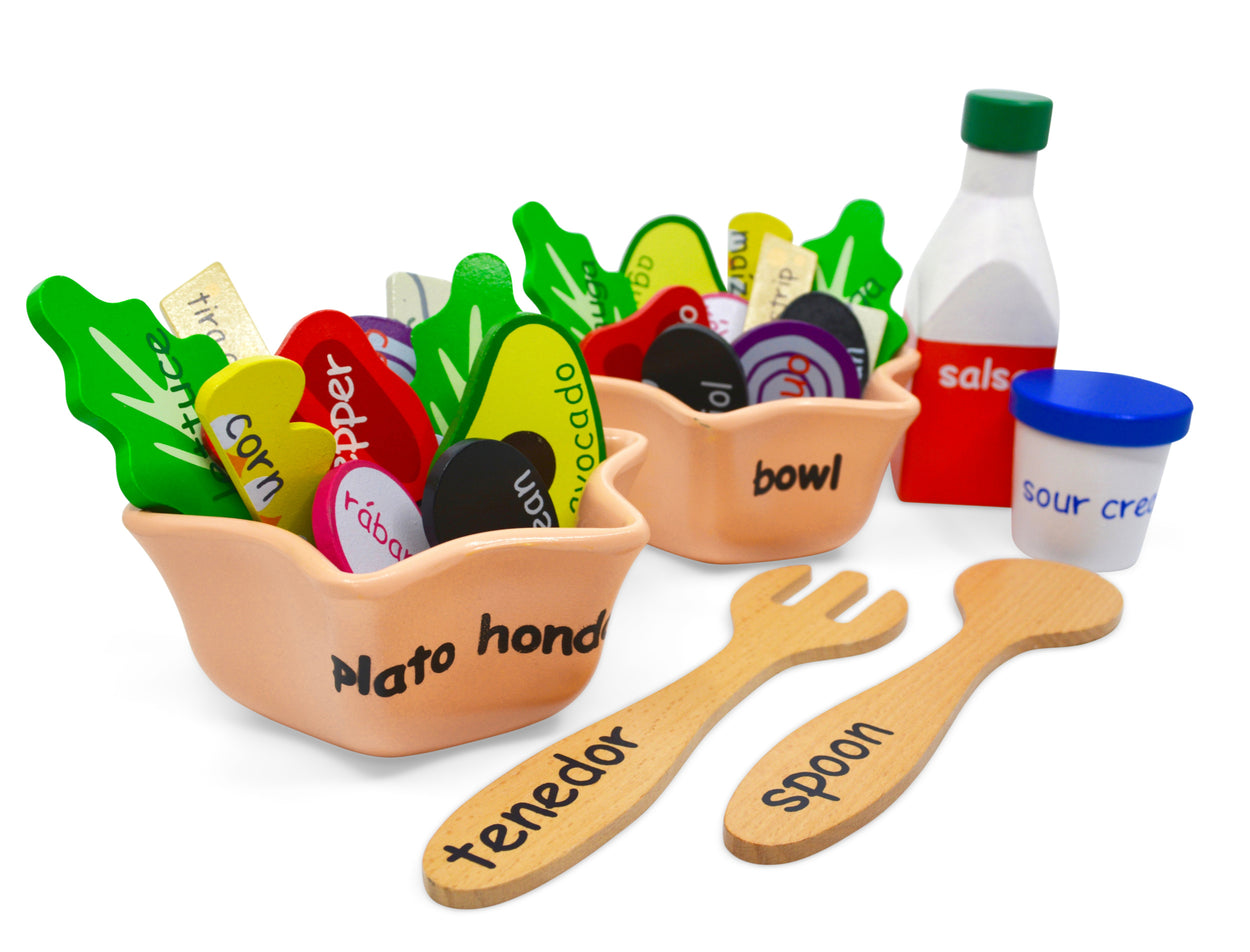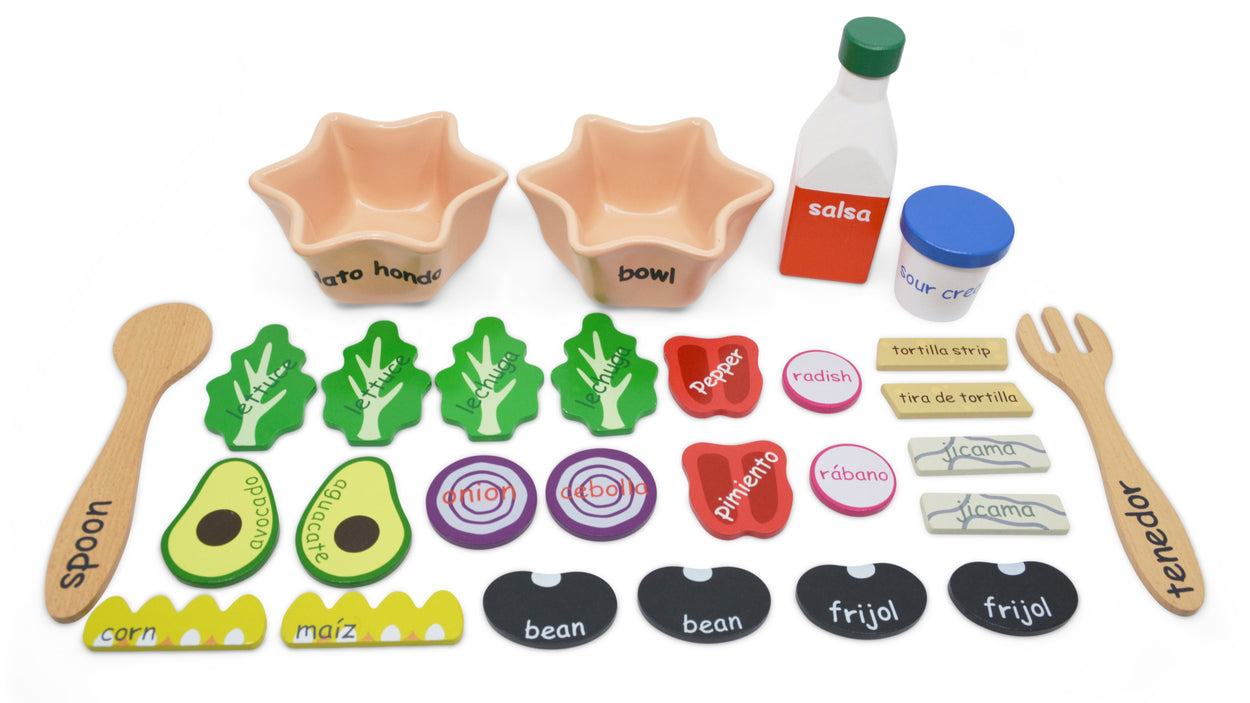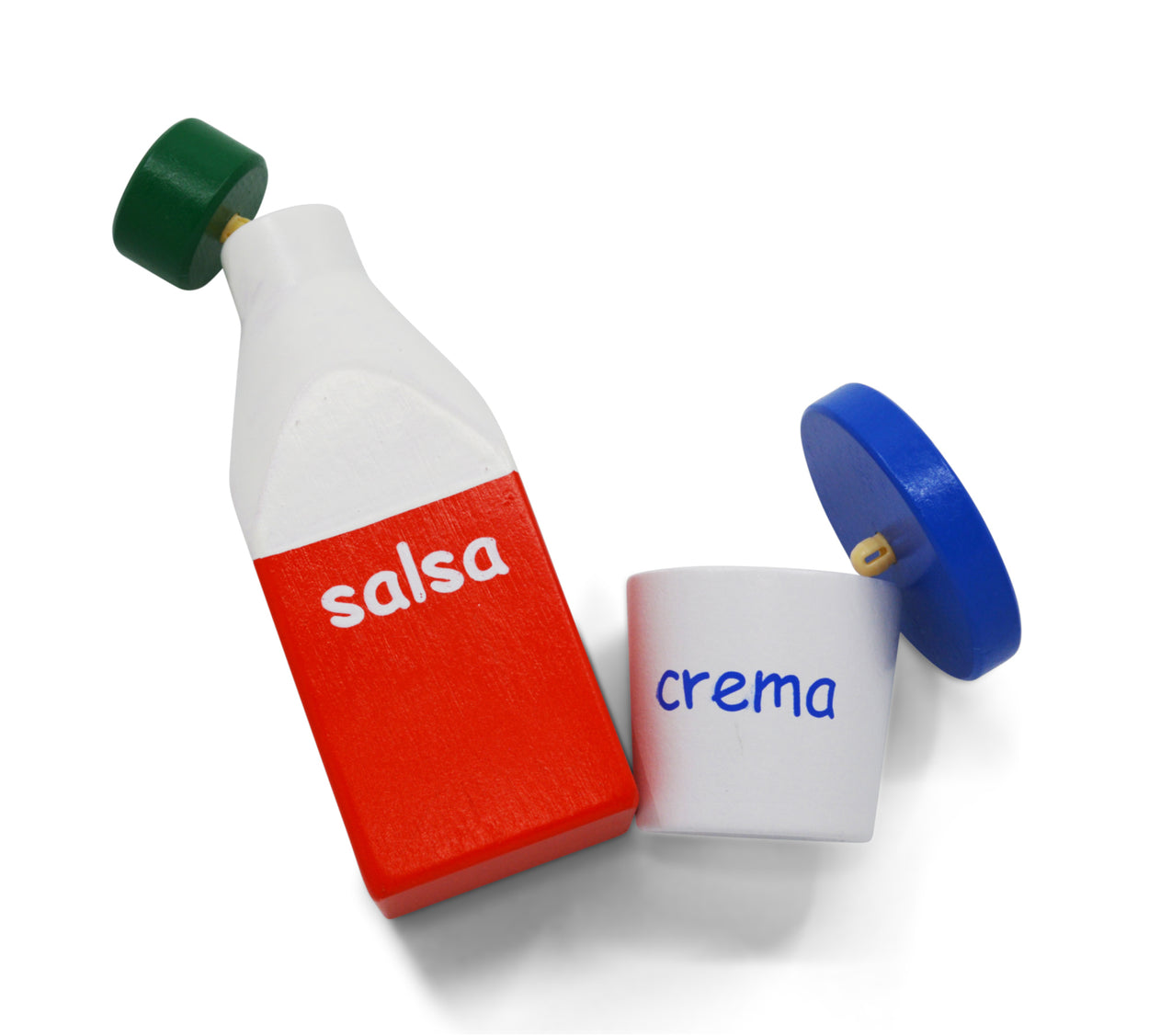 -30 Piece wooden bilingual play set. Each piece is labeled with the name of the food/accessory in English on one side and your choice of Spanish or French on the other. (Or leave it in just English)
-Healthy eating habits, imaginative play, visual-verbal word association, cultural exposure, fine motor development, early literacy, bilingual exposure, hands-on screen-free play.
-Use two bowls to serve "tasty" salads to the whole family, identify words, separate veggies by color, make custom salad orders, perfect addition to any play area.
-High quality durable wood construction, water based child-safe paints and inks, large tactile pieces, perfect present for toddlers and kids ages 3+
-Set includes: 2 bowls, 1 fork, 1 spoon, 1 salsa, 1 sour cream, 4 lettuce, 4 bean, 2 corn, 2 pepper, 2 onion, 2 jicama, 2 tortilla strip, 2 radish, 2 avocado.