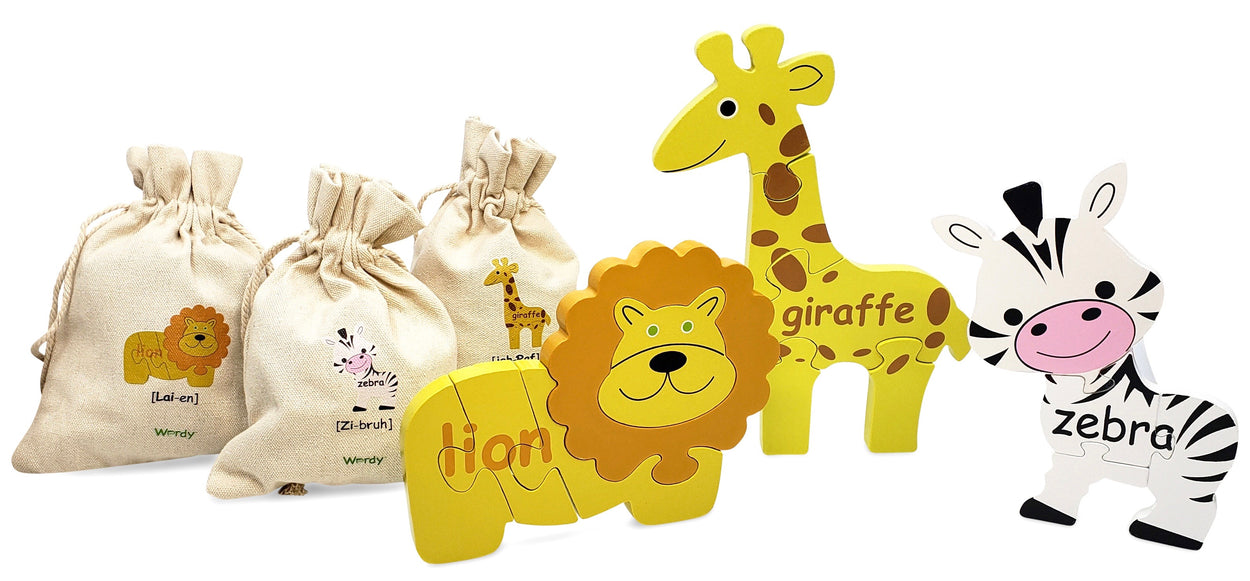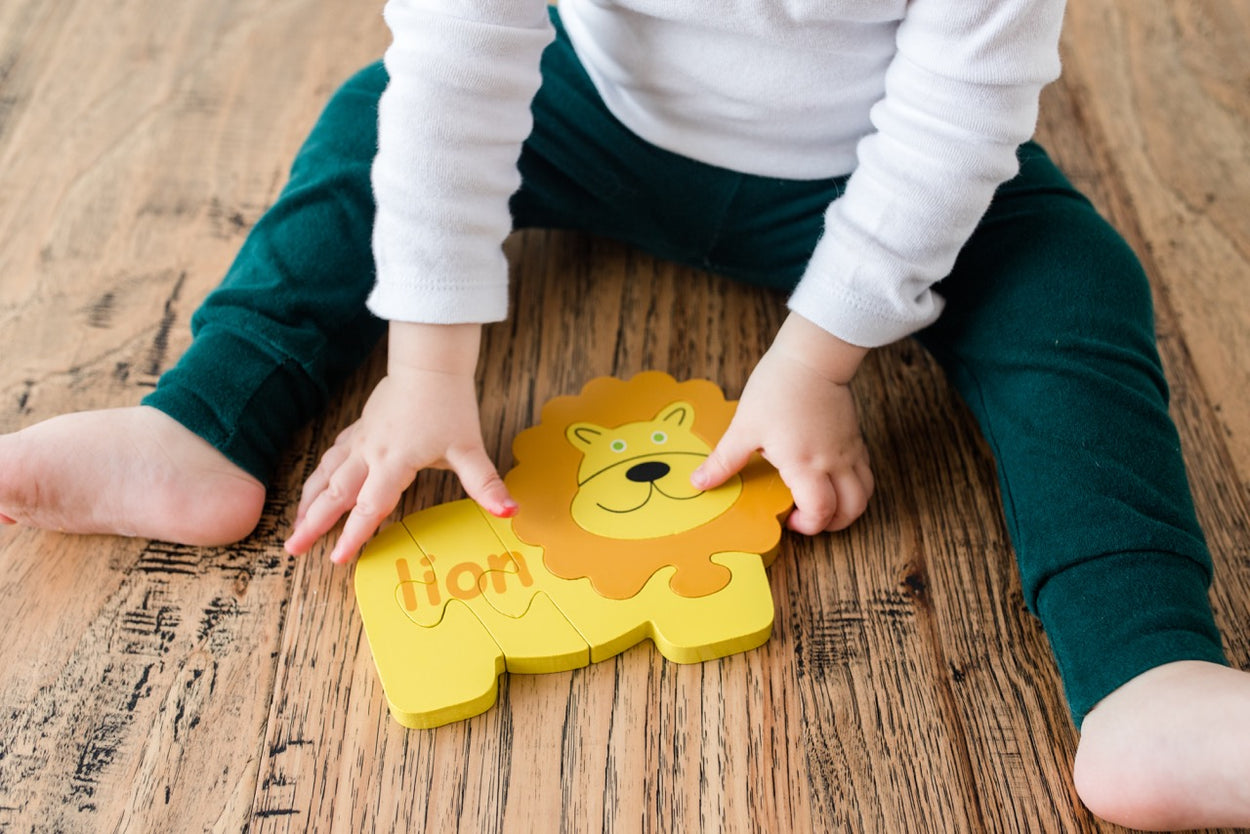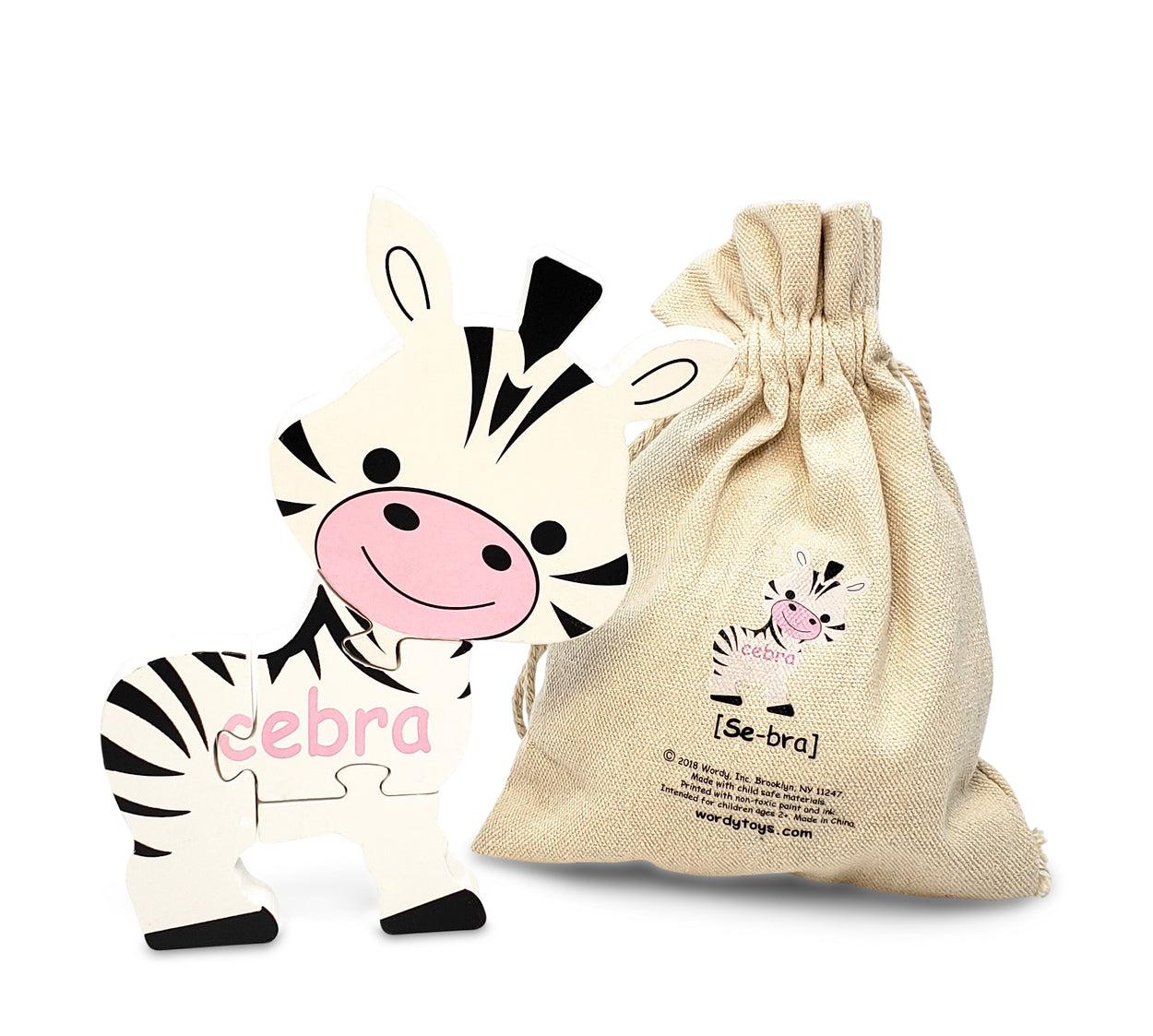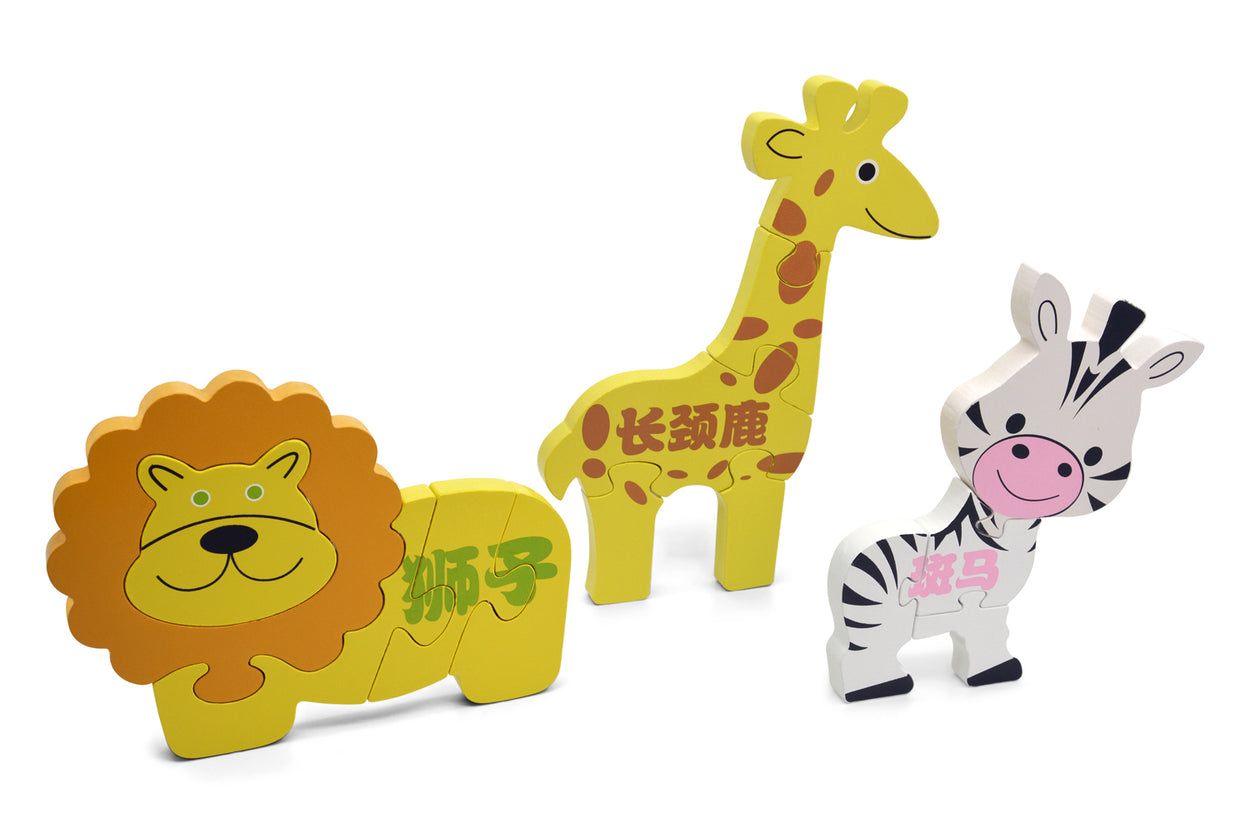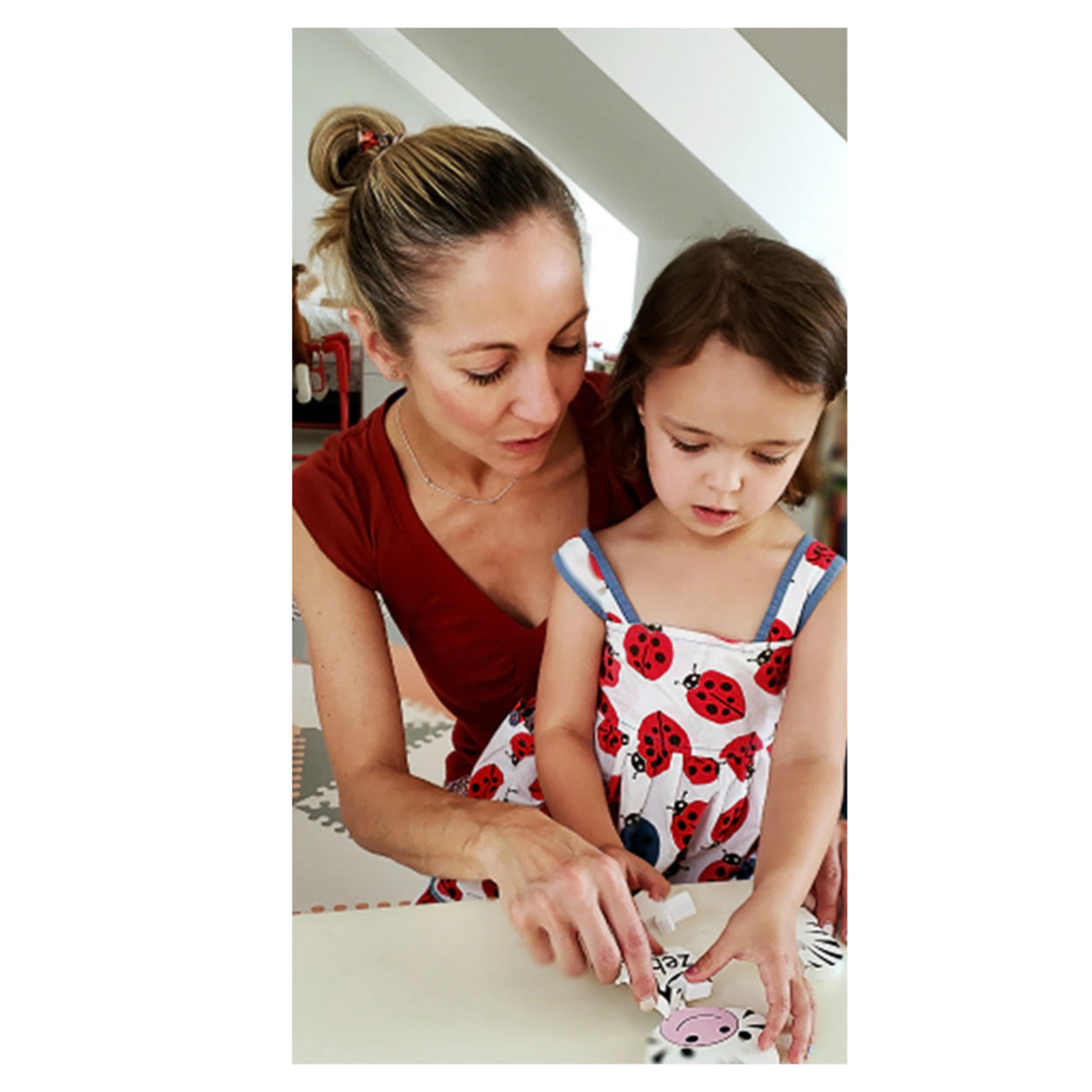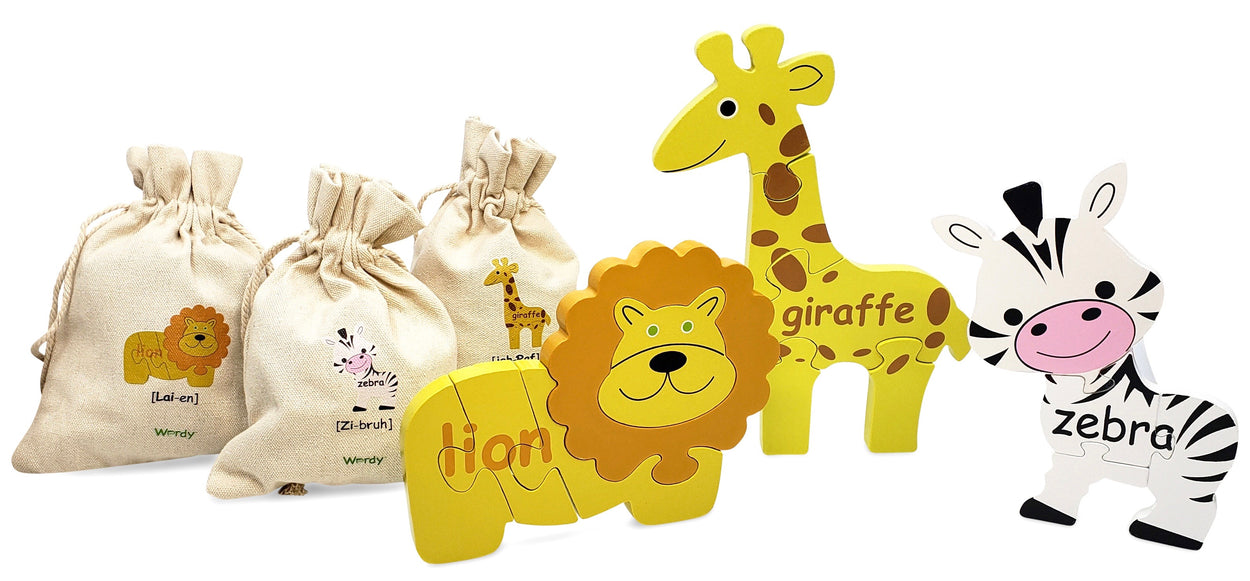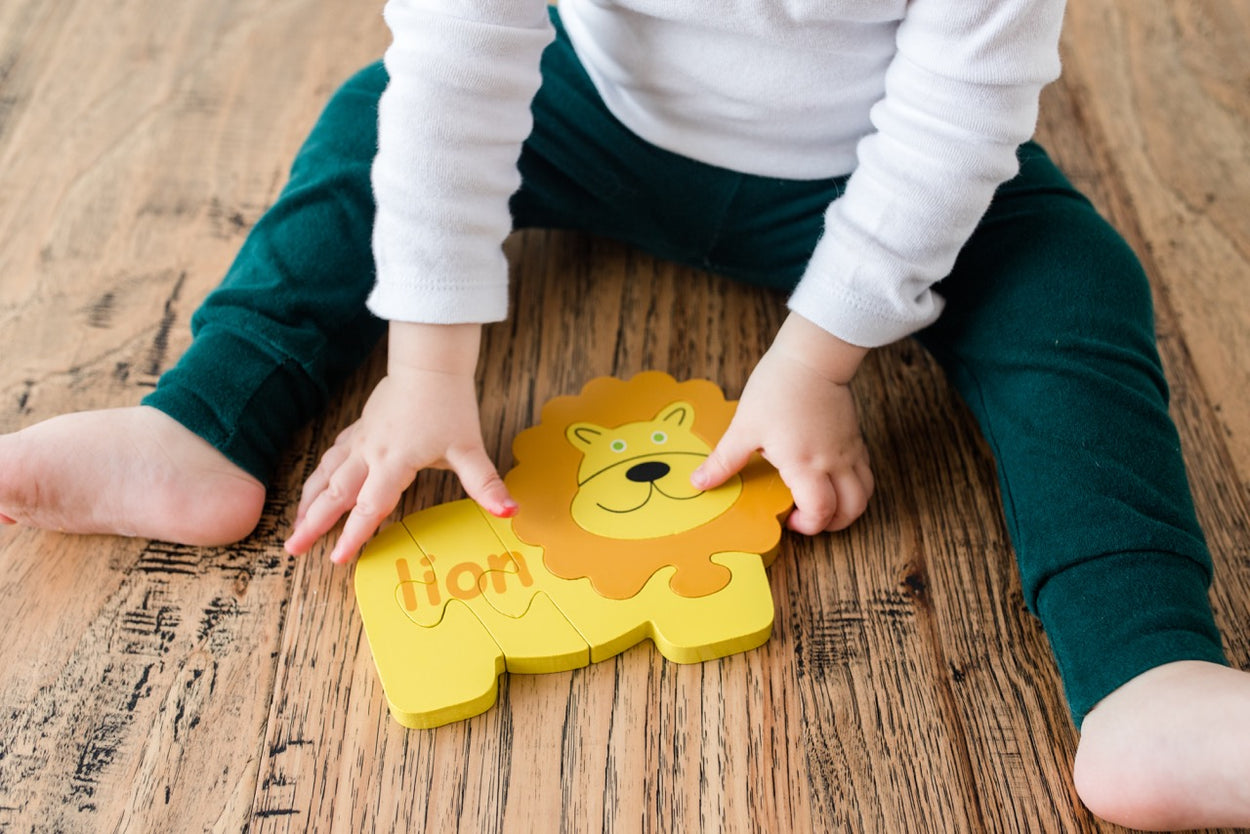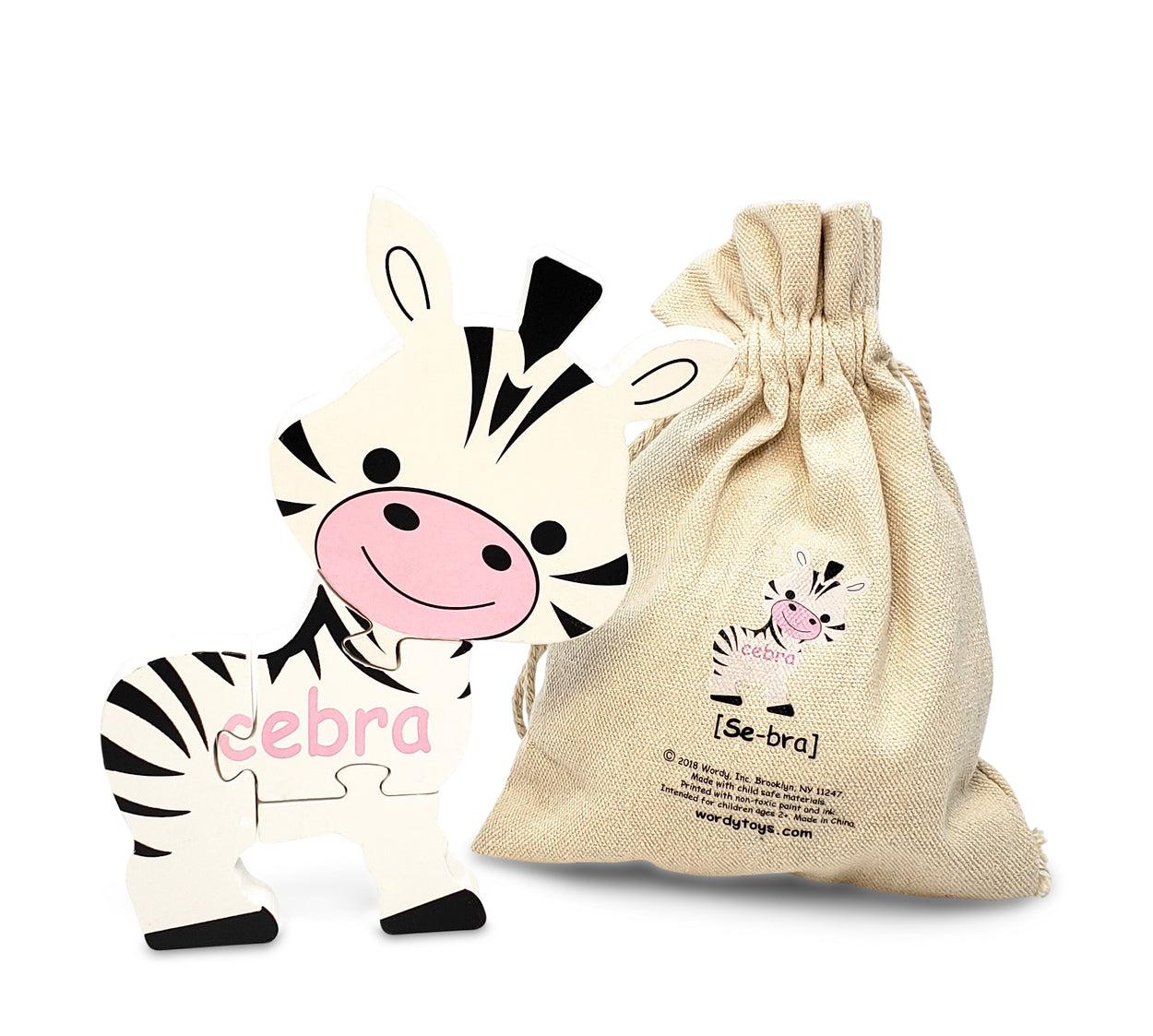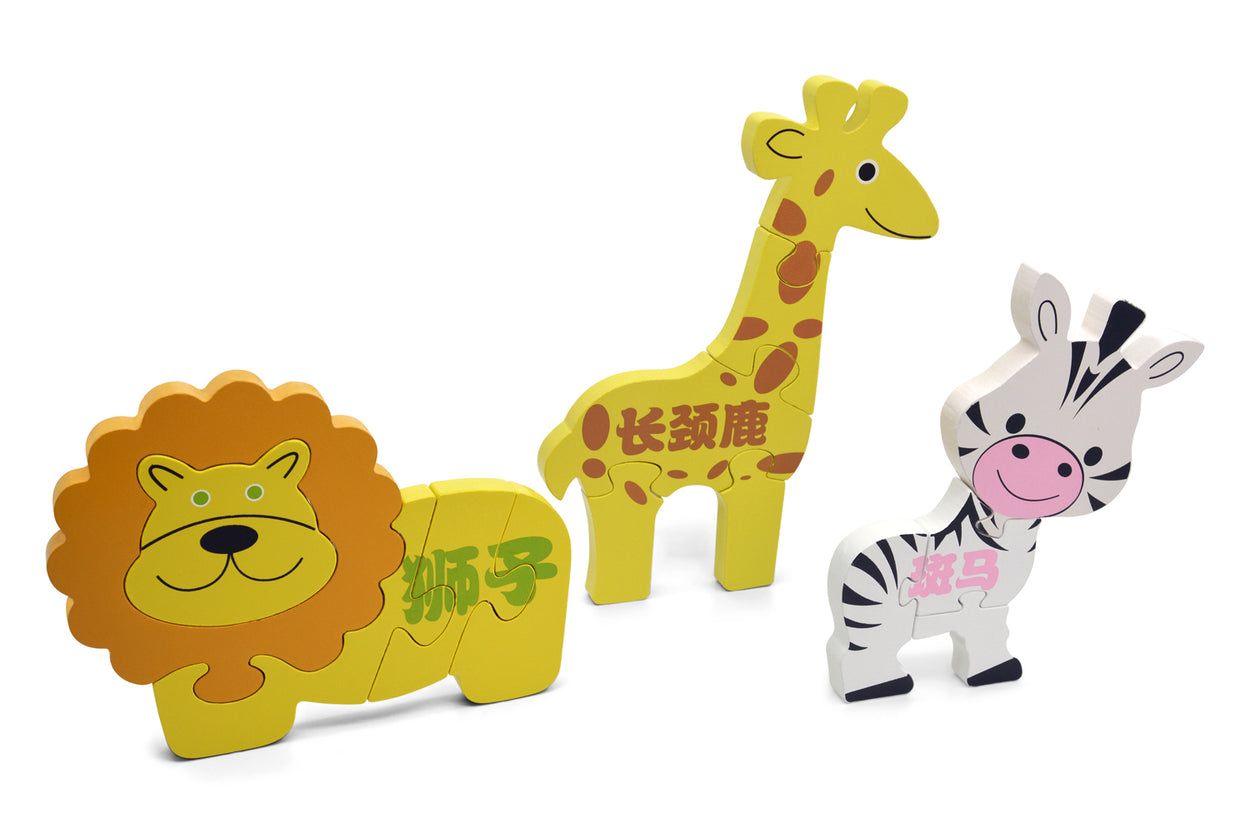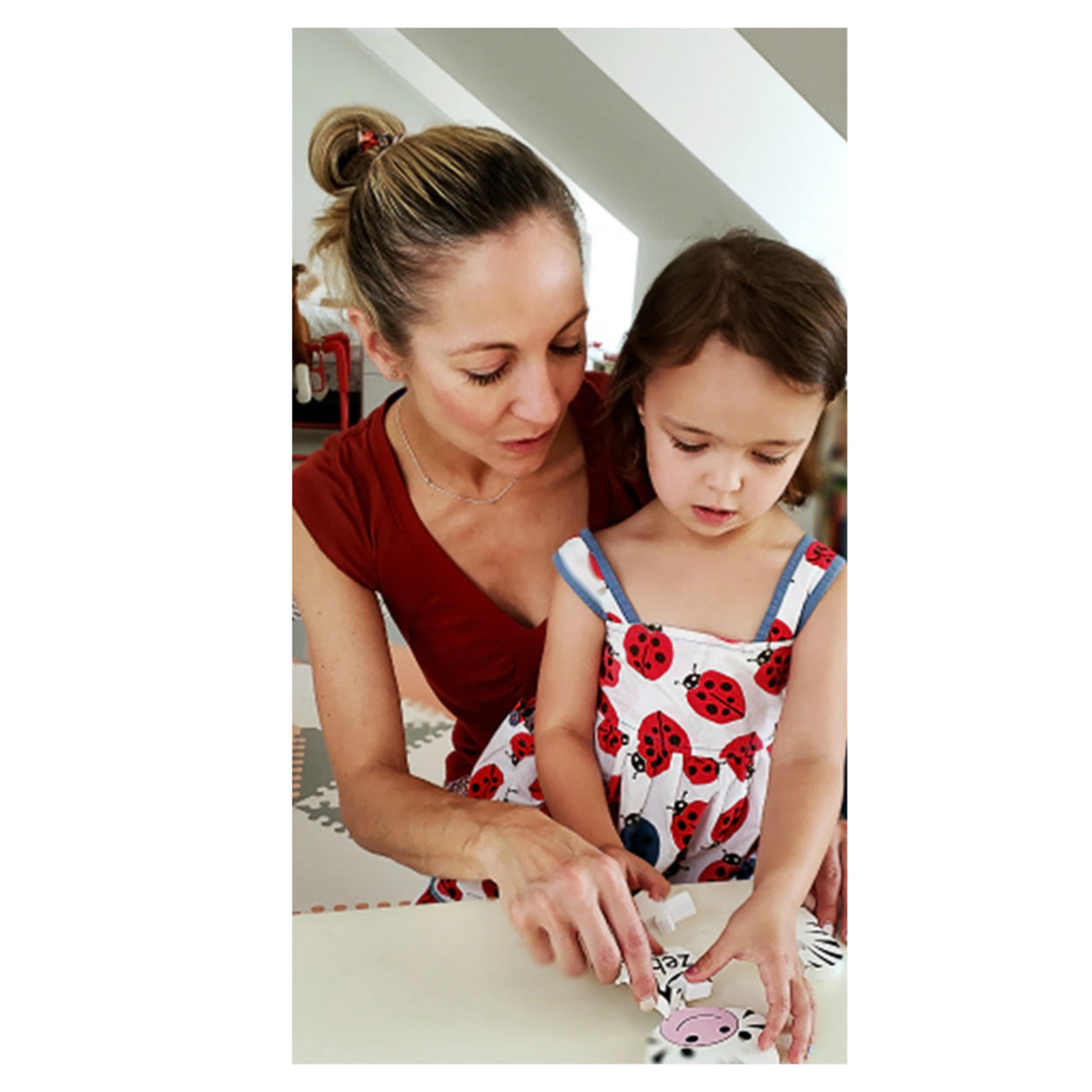 IN SEARCH FOR THE PERFECT EDUCATIONAL PRESENT? Our quality all wood puzzle set is perfect. The Wordy Safari functions on multiple levels to deliver a highly engaging educational toy your favorite little one will return to again and again. Feel confident in our use of child-safe paints and inks. Develop fine motor skills and build problem solving techniques.
RESEARCH SHOWS-Bilingual children have significant academic and social advantages over monolingual kids. Switching languages to communicate strengthens the ability to multitask. Bilingual students generally score higher on college entrance exams. Being bilingual leads to higher cognitive function. And being able to communicate in multiple languages allows children to engage with people and environments different than their native one, leading to more socially aware global citizens.

EFFECTIVE FOR BILINGUAL EXPOSURE

– Wordy's unique double-sided design features each piece labeled with English on one side and Spanish, French or Mandarin on the other. The Wordy Safari is an ideal, fun and safe approach to bilingual education for children. Environmental Print (labeling objects in a child's environment) is effectively used in classrooms and homes around the world to introduce children to words and establish the foundation for literacy through character recognition.

DESIGNED FOR EVERYONE

– Don't be surprised if you find yourself playing with The Safari. Designed by a parent with parents in mind, Wordy features a high quality design aesthetic that will look amazing in your home. Whether you are bilingual or monolingual, the Wordy Safari offers the perfect opportunity for the whole family to learn a few new words in a new language. Don't speak a second language? No problem, there are phonetic pronunciation guides printed directly on the cloth storage bags.
 Also available on Amazon.